Commencement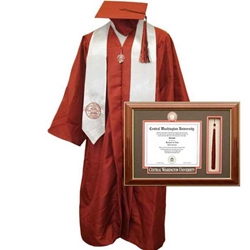 If you wish to participate in the commencement ceremony and/or hooding ceremony (for Master's students) you will need to register via the online form. This registration is different than registering to graduate and receive your diploma and is required to participate and to purchase regalia.
(registration is required for participation in commencement ceremony and starts March, 2016)
Cap, gown, stole, and tassel (required for Bachelor's degree)
Cap, gown, tassel and Master's hood (required for Master's degree)
Purchase a diploma frame from $129.95 and up, with your regalia and save 25% off the frame and regalia purchase price.
A registration code is required to order regalia
**Jostens offers HUGE disscounts on class rings in person. Go to jostens.com for dates when they will be on your campus.**
3 Categories In List